1. Download TikTok from the App Store or Google Play onto your smartphone or iPad.
2. Open the TikTok app and choose "Use phone or email".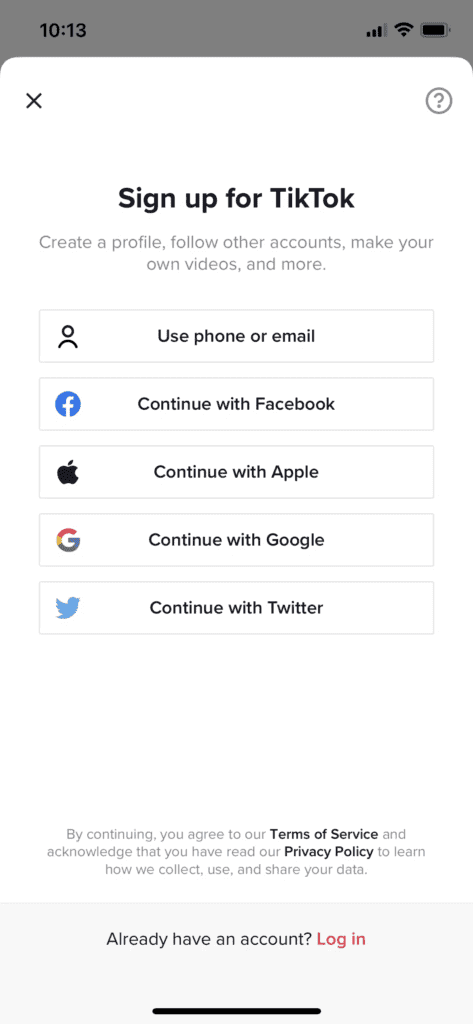 3. Enter your birthday. TikTok requires users to be at least 13 years old to create accounts and has other age-related restrictions on the platform to ensure community safety.
4. When using a phone number or email address to create a TikTok account, you'll be prompted to enter it and create a password.
5. Choose your username. If you're a business, it's a good idea to use the same username across social media accounts to help your customers find you. Whatever you pick, make sure it's easy to remember. You can always change it later!
That's it! From here, you can sync your contacts to find friends on the app. TikTok will also prompt you to complete your profile by taking three actions:
Add a profile photo.
Add your bio.
Add your name.
You can also add your pronouns and link your Instagram and YouTube accounts by tapping Edit profile.