The room was abuzz with excitement on Thursday, June 16th as the nominees for the Grant Thornton LLP Thompson Okanagan Business Excellence Awards gathered at the Coast Capri Hotel, to enjoy a night of celebrations and fun.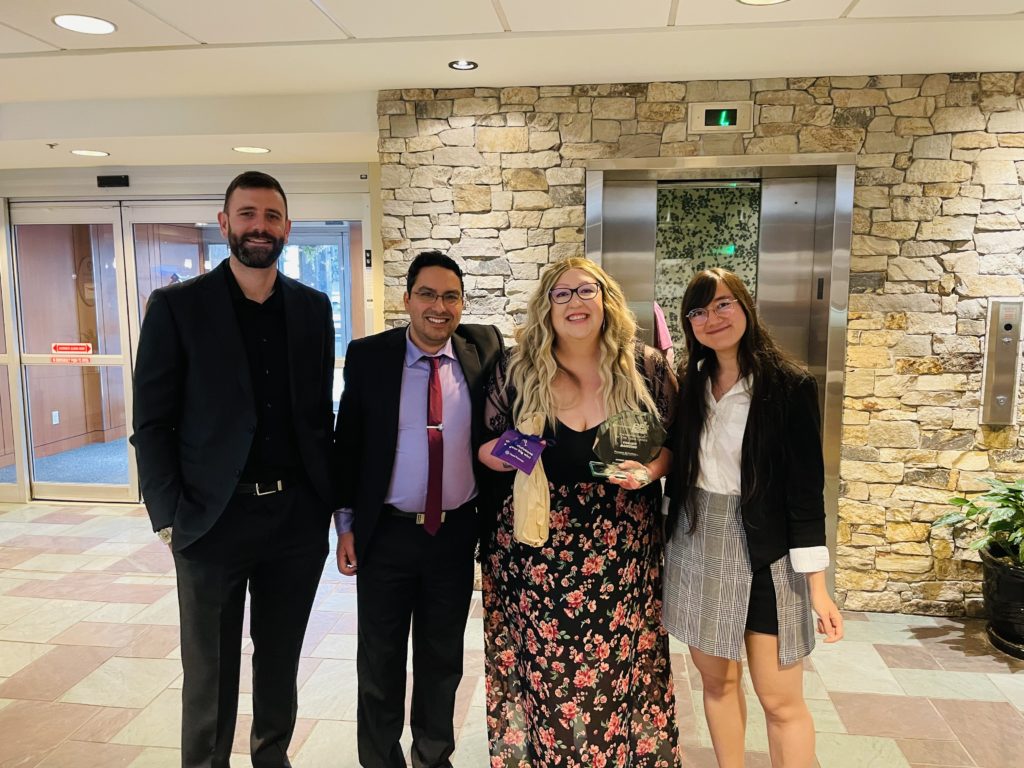 We are incredibly honoured to be the recipient and winner of the Entrepreneur of the Year category of the Grant Thornton LLP Thompson Okanagan Business Excellence Awards. We would like to thank all those who nominated us and voted us worthy of the award, this award is a testament to our team's hard work and dedication to excellence in everything we do.
The award ceremony was an amazing experience and we had a great time meeting other entrepreneurs and hearing their stories. We are truly grateful for this opportunity.
The VM team would like to congratulate the winners of each category, the awards celebrate excellence in business and pay tribute to the leading businesses in our region.
Automotive: Kelowna Hyundai
Construction/Development: Society of Hope of Kelowna
Entrepreneur: Vigilante Marketing of Kelowna
Financial: Prospera Credit Union of Kelowna
Food & Beverage: Granny's Bakery and Café of Summerland
Green: FILL Vernon's Refill Store
Health Care: Tranq Sleep Centre of Kelowna
Hospitality/Tourism: Covert Farms Family Estate of Oliver
Manufacturer: Wayside of Vernon
Non-Profit: Therapeutic Riding Association of Kamloops
Professional: Potentia Human Resources of West Kelowna
Real Estate: Inspire Property Management of Kelowna
Retail: Far + Wide of Kamloops
Technology: Agents of Discovery of Kelowna
Trades: Nailed It Landscaping of Summerland
Winery: Serendipity Winery of Naramata
Small Business of the Year: Hub Office Furniture of Kelowna
Finally, we want to express our gratitude to all those who made the Awards possible: Grant Thornton LLP, Pushor Mitchell LLP, William Wright Commercial, Freedom Capital, Decisive Dividend Corporation, Halcyon Hot Springs Resort, All Elements Design • Manage • Build, Hero Security, 103.9 The Lake/CKOV-FM Radio, Wayside Printing and Highway 97 Brewing. Black Press. As well as radio personality Tamara "TJ" Joel who was Master of Ceremonies for the event and the judges: Ramada Hotel Director of sales Maxine DeHart, Business columnist Jim Anderson, a member of Kelowna City Council, the Executive Director of Venture Kamloops, and CEO of Thompson Okanagan Tourism Association Ellen Walker-Matthews.