For tracking any submissions from your embedded Hubspot forms on your external website (not on Hubspot pages) you will want to add the following within your Google Tag Manager.
Go to Tags and create a new Google Analytics: GA4 Event tag.
Attach your existing GA4 Configuration Tag or paste in your GA4 Measurement ID
Set the Event Name to hubspot_form_success
Click on Triggering to add a new trigger and select Custom Event
Set the custom events name to hubspot-form-success and to fire on All Custom Events
Save this tag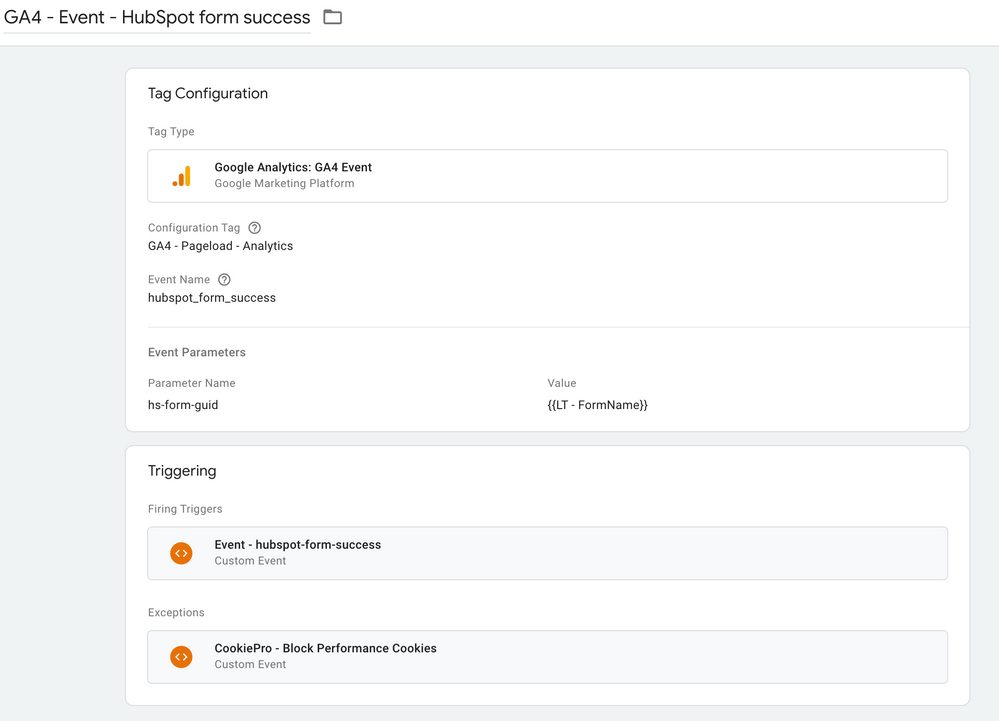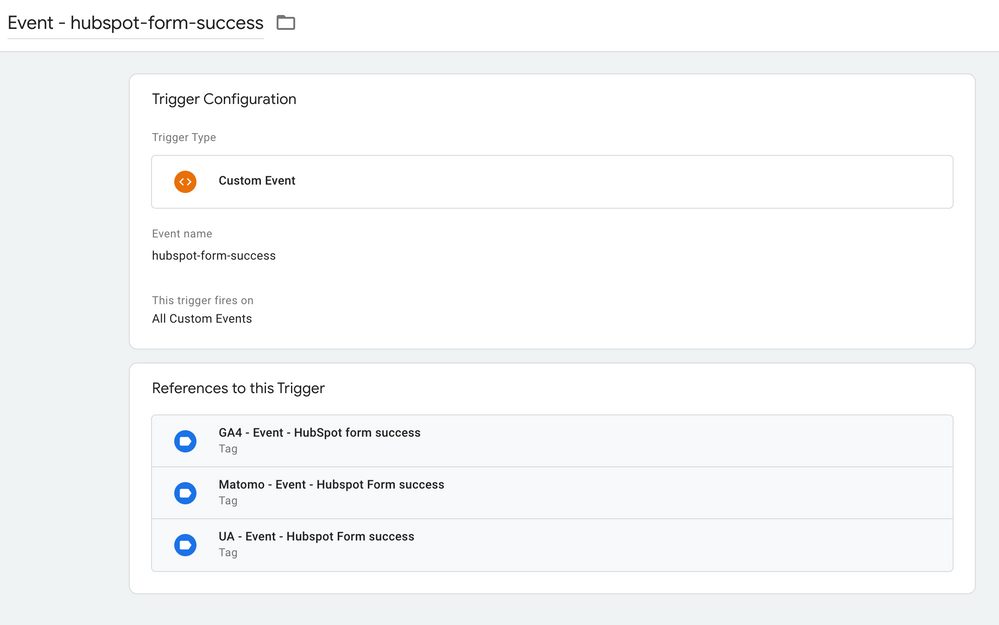 Go to Variables and add a new Data Layer Variable
Set its name to hs-form-guid and use Data Layer Version 2
For actually trigger these events, go back to Tags and create a new Custom HTML tag and add the following.
<script type="text/javascript">
  window.addEventListener("message", function(event) {
    if(event.data.type === 'hsFormCallback' && event.data.eventName === 'onFormSubmitted') {
      window.dataLayer.push({
        'event': 'hubspot-form-success',
        'hs-form-guid': event.data.id
      });
    }
  });
</script>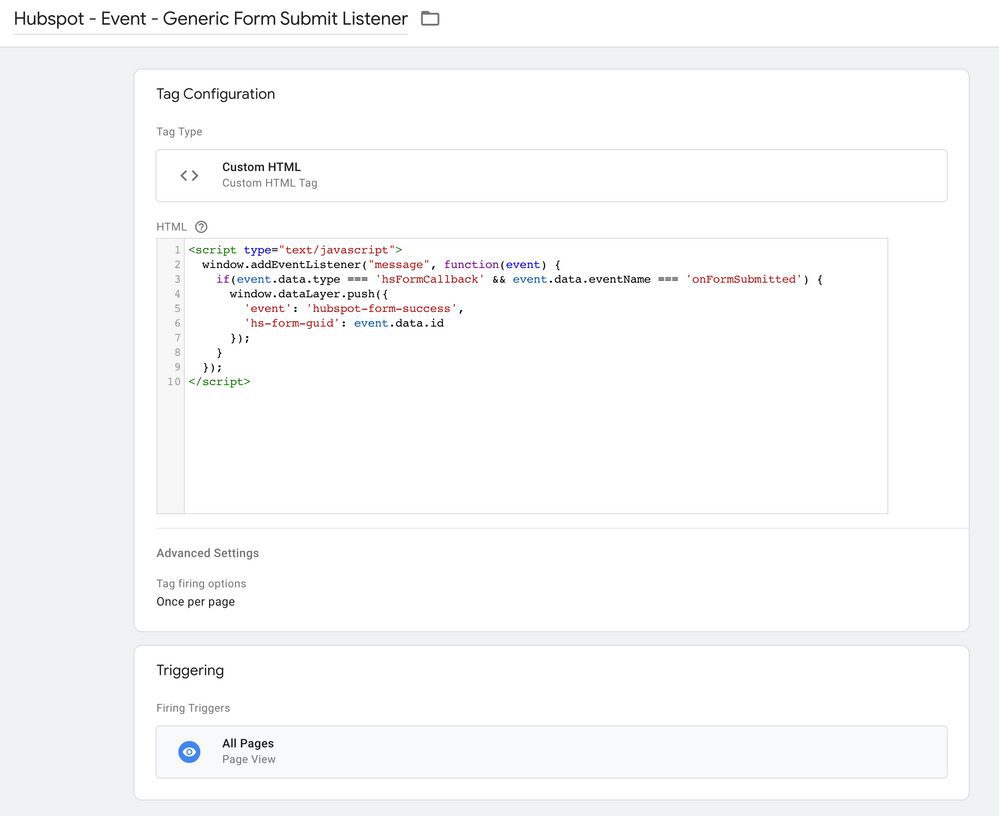 Save and publish your new tags and your should start seeing your HubSpot events tracking in Google Analytics 4.